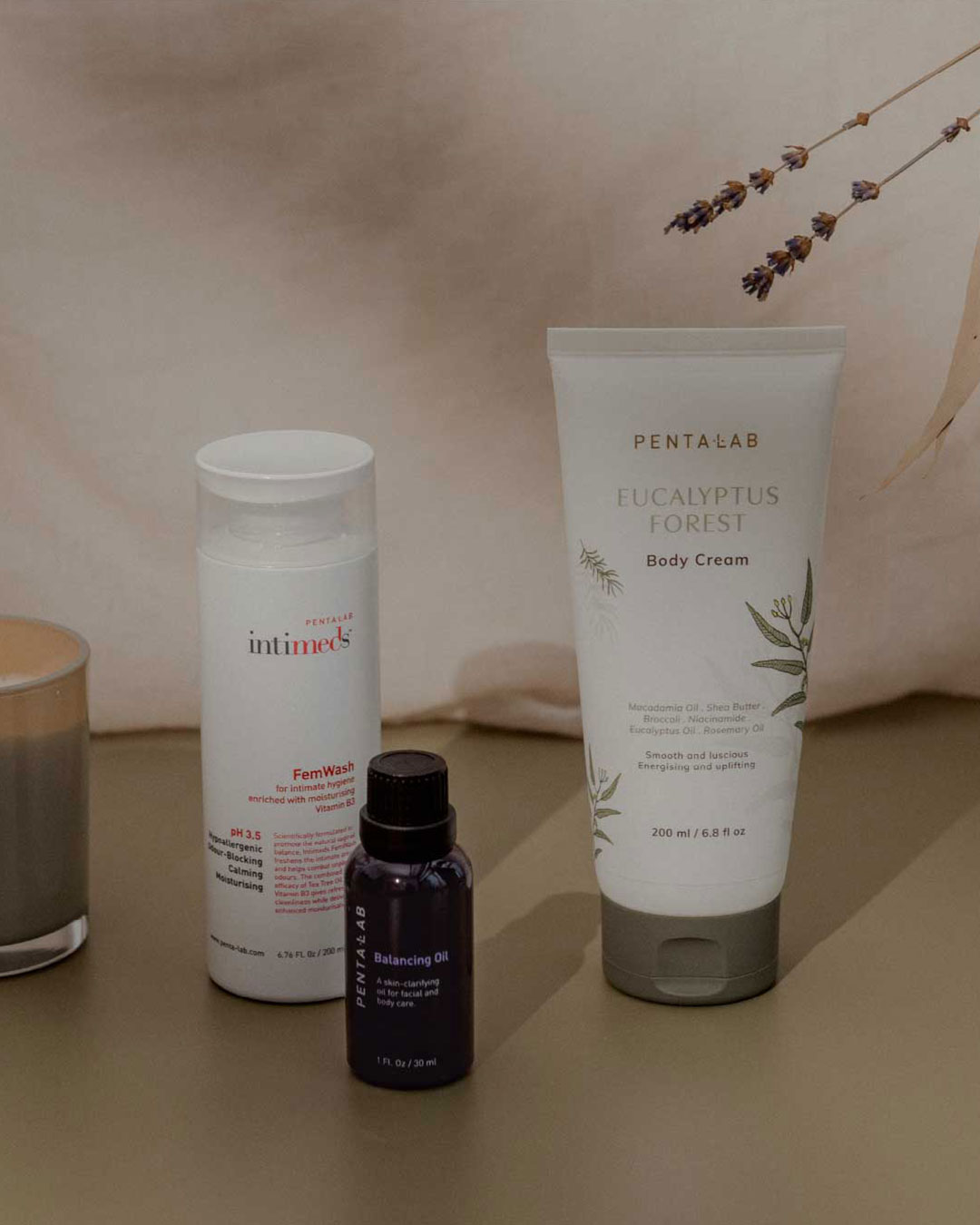 PentaLab was established in 2009 in Singapore.
We let nature take the lead with the wealth of botanical benefits it offers.
Our ingredients are selected based on their ability to bring you both functional benefits and luxurious comfort.
We sincerely believe that body care needs to be reassuring, which is why our formulas are made to be safe and gentle to your skin.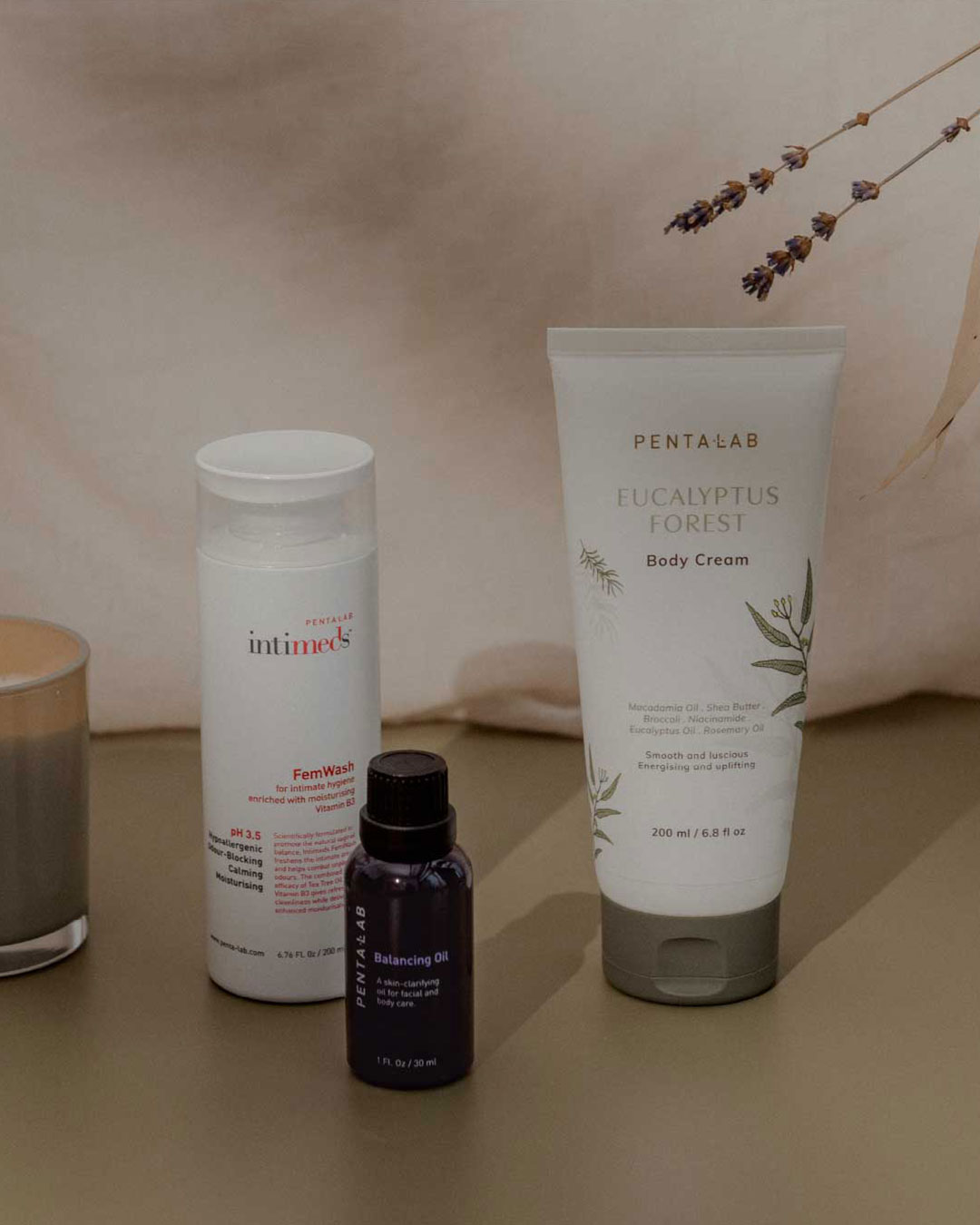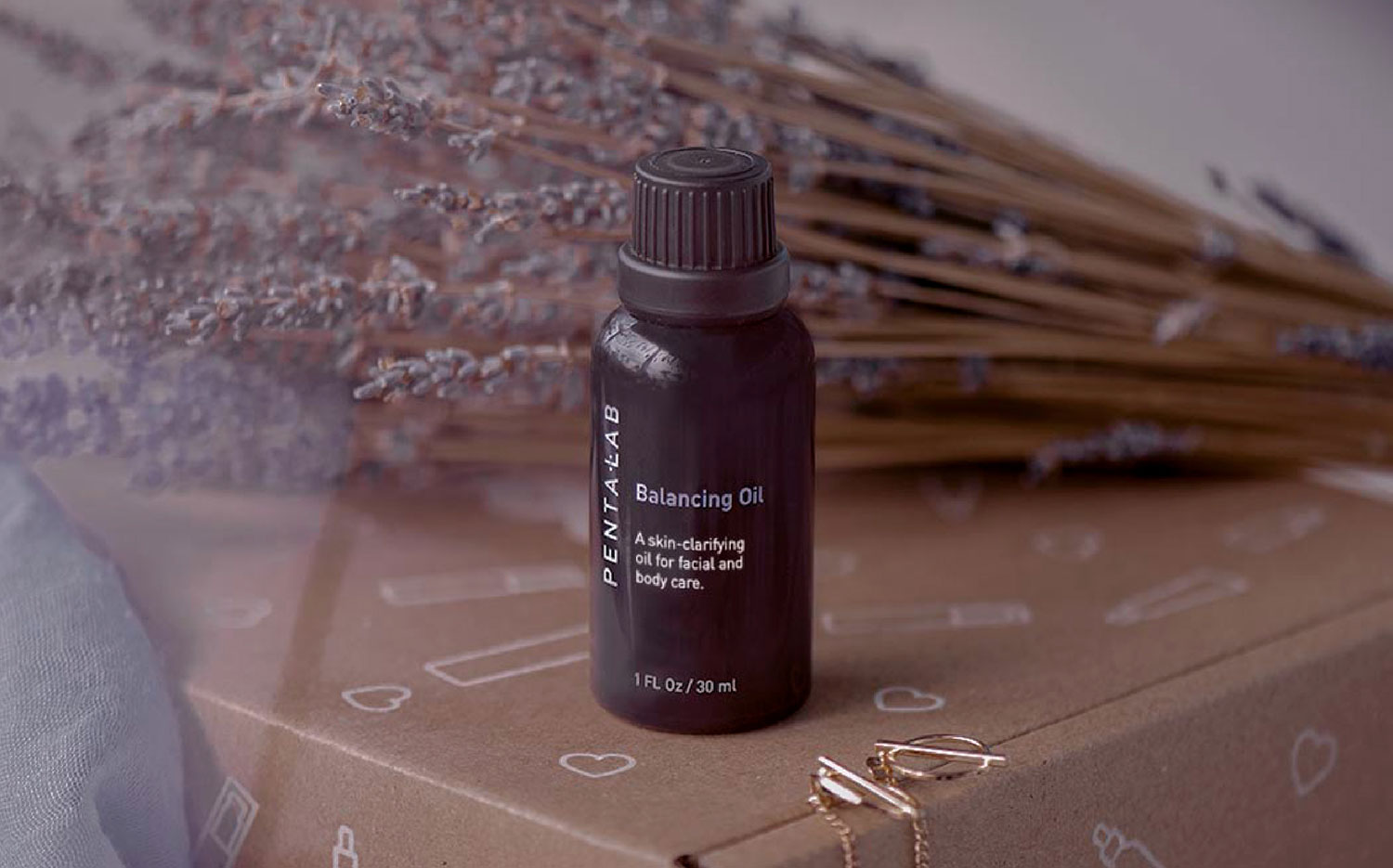 Made for you and your closest ones, PentaLab products fuse attentive care with sensory pleasure to care for your body and bring comfort to your soul.
Find Your Balance
Paying attention to self-care after a busy day can help to restore balance, control and confidence. While you take on the world, we take care of you and your family with safe and gentle formulas that you can trust.
Find Your Peace
Untie the knots of stress with gratifying sensorial experiences through elegant textures and scents to help you relax and feel at peace.
Find Yourself
It is ok to indulge in a little me-time. Tune out the noise when you are in the shower, carve out personal time before bed to help you feel your best again. PentaLab helps you to recharge in the comfort of home.